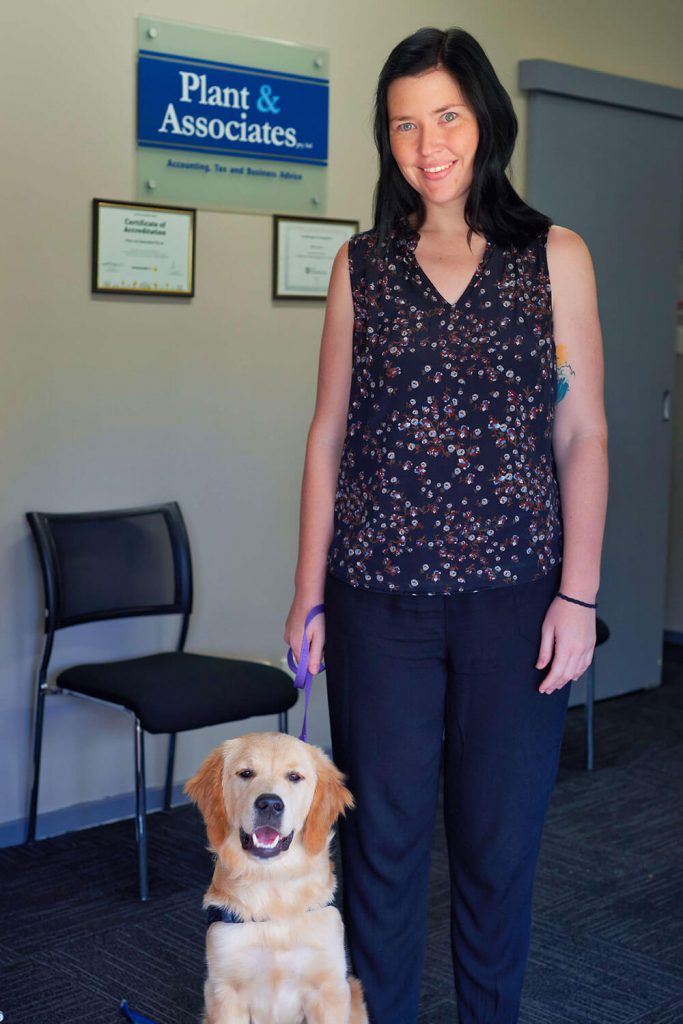 Fiona has just started her accounting traineeship. This is Fiona's first position in the Accounting world, previously working as a house manager, she enjoys things being orderly and has a knack for numbers.
Fiona and Nova are a team, but nova has just started her training to become an assistance dog. Fiona volunteers with Pawsome Assistance Dogs, where they are founding members and help to train other assistance dog teams in south east Queensland. Fiona is passionate about disability inclusion and support, and having Nova in the workplace with her is a small step towards this.
Outside of work Fiona is involved in community theatre as a stage manager, she also enjoys sewing and crafting. Outside of work Nova enjoys anything treat, pats or toy related.